Made a little progress today. Over the last few weeks, I've been thinking less about mods for the Foz and more about the RX7.
I have a dodgy gearbox mount so that's been taken to the local rotary specialist and they're going to try to machine up some bushes to replace a particular item that wears and breaks often. The bush is not available separately from Mazda.
That meant the Gearbox was not secured to the car... I called up AGI in Sydney about getting a simple bolt in half cage made up but they don't have a jig for the FC so might be taking the car up for that in the next month or so... So the gearbox had to come out... May as well take the engine too, because it really needs a clean, and the engine bay could use a bit of a freshen up too.
Looking at getting an Adaptronic ECU for it soon and will create an all new body harness for the few things a track car needs that aren't the ECU. Basically, brake lights and power for fuel pump. Then power to the ECU, grounds, starter, battery cut off. Hmmm, that's about it! Might go JDM time attack style and put on some strobes and super bright driving lights and stuff.
Getting a little bit motivated, but going to be strict with a low budget.
Apologies for crappy phone pic.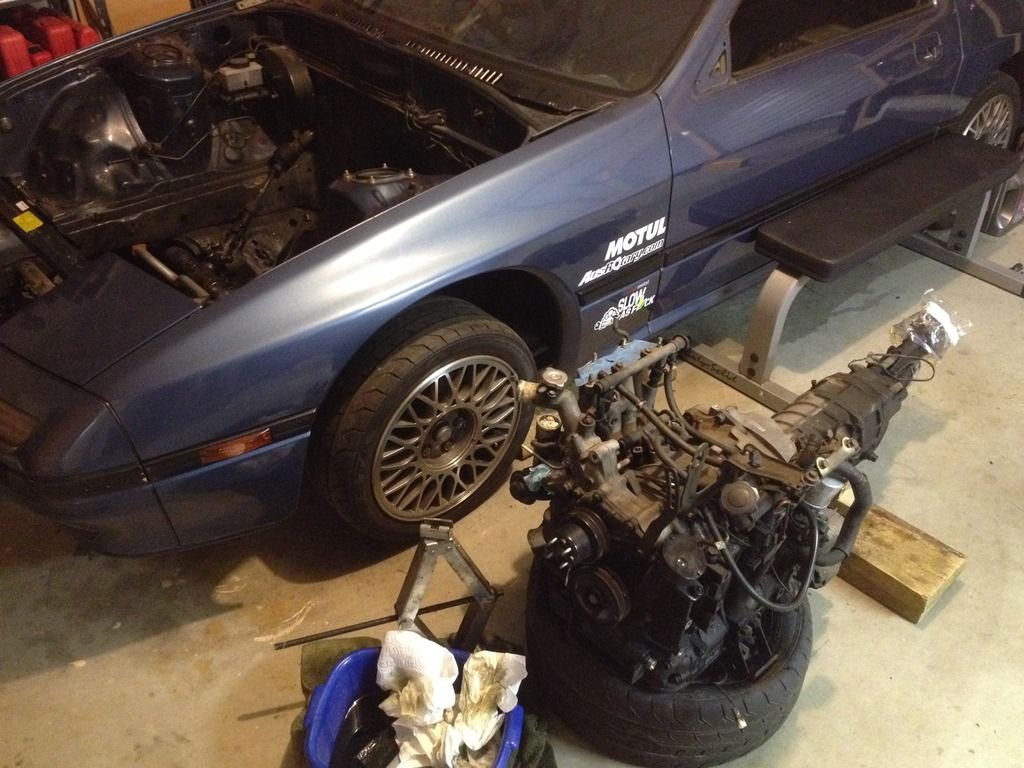 Such a little engine!
Also, had to find an appropriate tyre to sit the motor on of course!