Bought this lazy lady in late 2010 with 107ks on the odo, I've spent the last year getting it back to a decent condition parts wise and now slowly upgrading. The aim is to get it handling, stopping and looking perfect to make up for the lack of power in the N/A engine.
So, here it is as it stands today.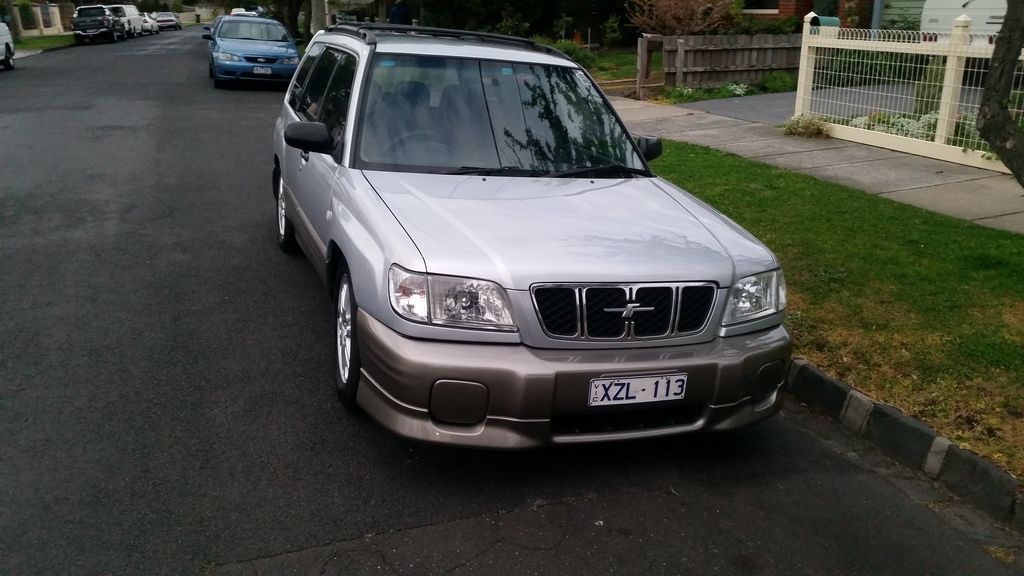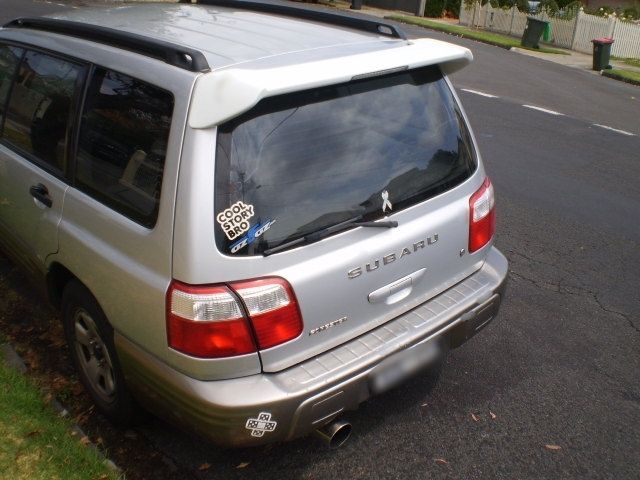 MODS LIST
ENGINE
- Golpher aluminium radiator.
- NGK spark plug leads.
- HKS earth kit.
- Resonatorectomy.
- Silicone CAI.
- Oil Pressure Sender Relocation Kit.
- Oil filter magnet.
- Silicone Vacuum Lines.
- Oil Catch Can.
EXHAUST
- UEL headers.
- Jdm Apexi diff back 2.25 to 3 inch tip.
SUSPENSION/WHEELS
- Front strut brace.
- Rear strut brace with whiteline quick release clamps.
- GD WRX STI 20mm rear sway bar
- 01 Wrx struts with super low king springs. Tophats from an 06 sti.
- Strut top covers.
- 04 XT 16" Rims with RE003's.
BRAKES
- Tegiwa Brake Master Stopper.
INTERIOR
- Lux GT Alacantra interior with Heated Seats wired in.
- JDM STI auto dash cluster with working gear selector panel.
- JDM brushed aluminium center console, gear stick surround and window switches.
- OEM center console gauge pod.
- 45mm prospeed gauges -Water temp, oil press, volts.
- LED globes all round.
EXTERIOR
- Sti stb front bar.
- Sti type M rear wing.
- Bosch Aero wipers.
- Clear side indicators.
- Hella Supertones.
- LED number-plate globes.
SOUND
- Response in dash headunit.
- Front- 6.5" Response Kevlar splits.
- Rear- 5.25" Fusion two-way.
- 12" Blaupunkt Overdrive sub.
- Sony Xplod amp tucked away neatly in the boot in the slightly altered jack stand pocket.
TO BE INSTALLED
- Sti stb rear bar.
- Front braided brake lines.
- 06 XT front brakes.

_________________


Family Guy wrote:

Check your Turbo!! It might be missing!!
Sf5 NA Build!